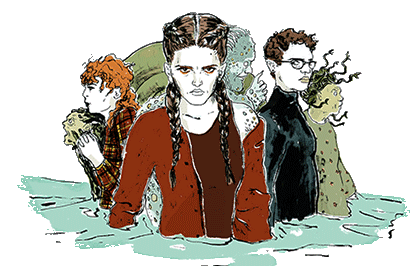 SELECTED STORIES
New Flash Fiction Review
Queen Mob's Teahouse
Synaesthesia
jmww
Spry
"Your Face Will Stay That Way"
Longleaf Review
The Disappointed Housewife
"The Great Lady of Monte Carlo"
FlashBack Fiction
MoonPark Review
Wyvern Lit
Ghost Parachute
Gravel
Black Candies: The Eighties
"The Last Time I Saw Her" (in print)
Lost Balloon
Jellyfish Review
Occulum
Monkeybicycle
Five:2:One
WhiskeyPaper
Atticus Review Print Annual, Volume 1, 2018
Rabble Lit
"Questions for the Blue Collar Girl"
matchbook
The Forge
Hypertrophic Press
Storm Cellar 6.1
"The Beach Is the Original Safe Space"
Available in print and ebook
Entropy
"The Birds: Mitch Contemplates His Cross-Cultural Marriage"
(b)OINK
FLAPPERHOUSE, issue #12-Winter 2017
"The Courtship" and "I Feel the Same Way About You"
Jellyfish Review
New South Journal
Gingerbread House Literary Magazine
"Rosamund's Dress of Lace and Shame"
Paper Darts
"Adult Daughters of Hybrid Murderesses"
Available in print in Paper Darts Volume Six
The Wild Hunt
Cease, Cows
The Conium Review
Belladonna Publishing, 2016
"Strange Little Girls"
Available in print at Amazon
Necessary Fiction
A cappella Zoo, Issue 12, Spring 2014.
"The Fox Girl Revival"
Available in print or view web version
Fey Publishing, 2014
"The Pollen Camp"
Happily Never After, available at Amazon in print and Kindle Unlimited.
Luna Station Quarterly
"The Woodsman"
This story was included on Ellen Datlow's Best Horror of the Year volume Seven, full rec. list.
Bohemia
Rose Red Review
PANK